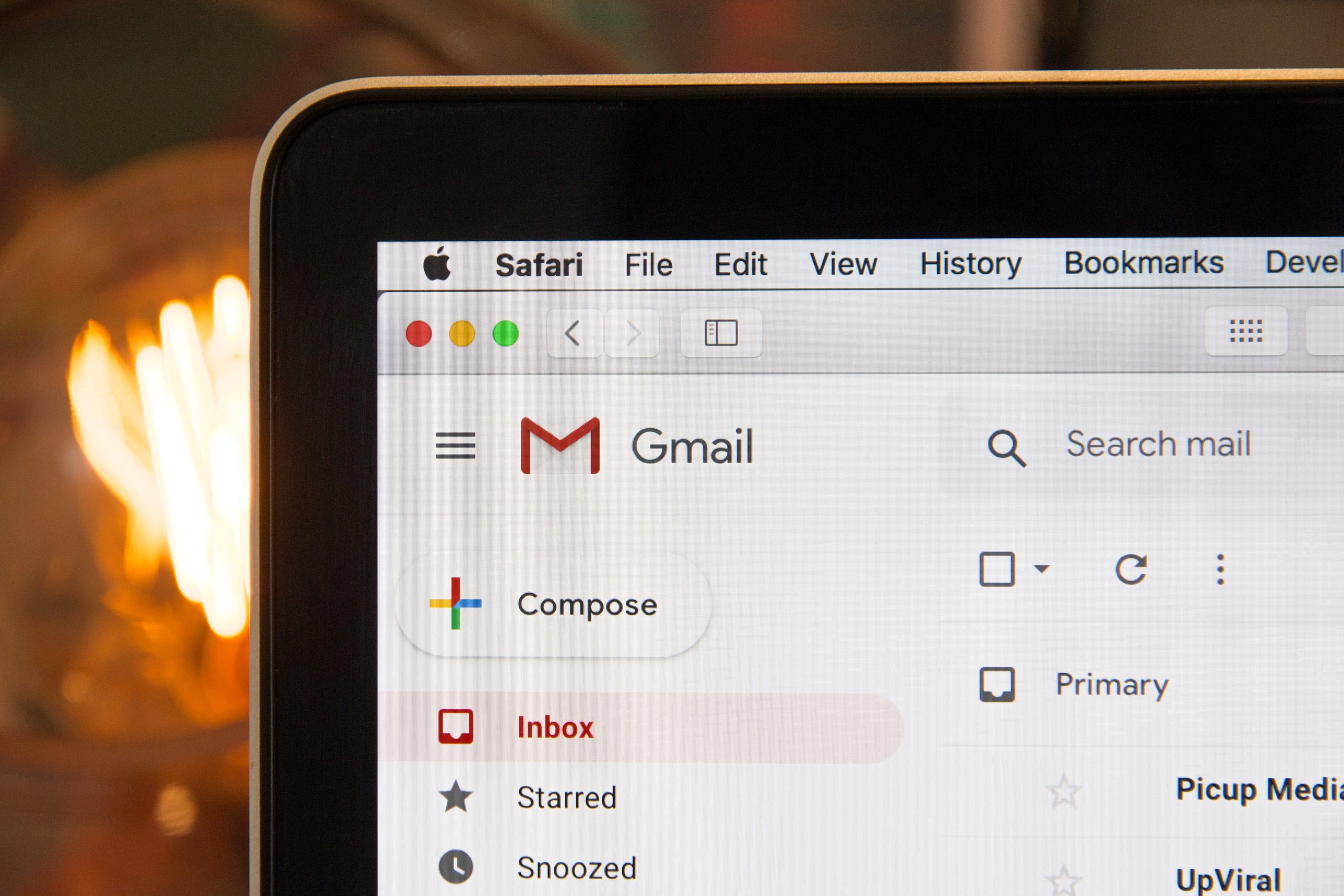 Consumers are becoming more alert and aware of what you send to their inbox. They are sick of spam email! Sending creative and strategic emails can ensure that your emails stand out among the thousands of emails received by your busy consumer daily. Creating captivating emails gives the consumer the incentive to open that email rather than continuing to scroll by. Sending effective emails will help increase traffic and sales to your website.

Who is this for: This article is for online businesses that are looking to increase sales and visits to their website from automated emails. This could be used by business owners, marketing directors, marketing agencies, and more. This article will help you understand why these emails are important and provide helpful tips to get started. It will also allow you to make adjustments to existing email templates to help you get the most out of every email.
In order for new email campaigns to work you should have an established website with products or services that are available to customers.

Listed below are six of the crucial emails that will increase your email efficiency when sending them to customers. Under every email there will be examples and tips to help you get the most out of each email template. If you want additional examples, you can sign up for our templates here.

Welcome Email:
A welcome email has become a standard across online marketplaces. Shortly after signing up for an account, a websites newsletter, or making a purchase, the customer will receive an email thanking the customer and telling them more about their brand or service. Normally this will be the first official form of contact that a business will have with a prospective customer.

It is important to note that this email will set the tone and expectations for other emails you send in the future. This in return will help to influence the consumer to open future emails from you. What makes a great welcome email? Here's what we think:

Promptness
Include a brief and appealing overview of your business
Be Gentle on selling products
Include brand imagery
Track open rates to see what is working and what is not
Offer opt-in rewards for signing up, such as a first order discount
Add social media information in the email
Welcome Email Example:
Listed below are a few examples of welcome emails. The first email is from Vermont Smoke & Cure. This email uses a pun to engage and make consumers see their sense of humor. The email has a nice photo highlighting the examples of the product that the company sells. It also shows how consumers can use the product, pairing meat with hummus and vegetables. Provided in this first email is a coupon code that can be applied for 10% off their first order, to incentivize a product purchase.

The next email is from Hulu, a movie and television streaming service. This email thanks the user for signing up and welcomes them to the service. It provides a concise overview of the service and then has photos to engage the consumer. Hulu also added a silly catch phrase at the bottom "Get your TV on" to encourage the customer to start using the service right away.
The welcome email sent by Uber, a transportation network company, is one of my favorites. It thanks the consumer and provides a short description of the service. It also includes a photo of the application, to give the customer an idea of what it looks like. A link is also provided so consumers can download and start to use the application immediately.
Abandoned Cart/Browse Abandonment:
No company benefits when a customer adds a product to their shopping cart, but doesn't follow up with the purchase. The good thing is, it shows that the customer expressed interest in that product. Abandoned cart emails recapture the consumer's interest and will hopefully create a sale. Some companies will send these emails a few hours after not purchasing, while others will wait a few days. The ideal timing of abandoned cart emails depends on each company and the way that your customers engage with your emails. Below are tips and tricks to send successful abandoned cart emails.

Emphasizes "low quantities in stock"
Includes multiple photos of the product
Provides a link to access the abandoned cart
Gives contact information to answer any questions or doubts the consumer might have
Insert catchy phrases to pull the customer back into the process
Abandoned Cart Email Example:

Above is a simple yet effective email sent from AirBnB, a peer to peer marketplace where you can rent out houses and apartments. From previous searches on the website they were able to see what location/time frame the consumer was looking at. It is a friendly reminder to continue planning their trip and to influence the consumer to book through AirBnB. Abandoned cart emails are great because you can quickly adjust the elements to reflect the searches and experiences that other customers are searching.
This next email is from an e-commerce general store. The emails starts off with their logo, and immediately tells the customers that they left something in their cart. A photo of the forgotten photo is pictured to remind the customer of the exact. Paired with reviews of the product to help influence the customer and to show them the positive experience of others.

Order Confirmation:
This is another standard that consumers are now expecting from ecommerce websites. Once an order is placed, it is important to quickly process the initial request and confirm the order to the customer. In this email you can describe the next steps in the order process and ways for the customer to track the progress of the shipment. Many companies will send an additional email once the item has been successfully shipped.
Order confirmation emails provide an opportunity for extra brand promotion. You could highlight similar products, or other services provided by your company. Here are a few tips to help you send order confirmation emails to customers.

Send them shortly after you receive the order
Thank the customer for placing the order
Give them ways to track the shipping/process
Include the order number
Provide a photo of the product they have ordered
Include opportunities for consumers to continue shopping
Order Confirmation Email Example:
This is an email that confirmed the purchase of concert tickets, making sure they display the appropriate artist and date. It added the order number and ways to reach out if there were any issues. It gave the customer all the information they needed and was easy to comprehend.
This receipt from Google is for the rental of a movie. It is similar to a traditional receipt that you would see in a storefront. But it still covers some of the important aspects we covered above. It thanks the customer and provides a description of the rental along with the total cost. Proving that your emails don't have to be too fancy to be effective! Receiving an email receipt from an online purchase helps the customer keep track of their purchase for their records.
Post Purchase Follow Ups:
Following up with customers shortly after they have purchased a product is an important way to receive feedback on a product/service. You can provide features such as a place to put reviews, to help you sell products. In these emails it can be beneficial to highlight other products that are associated with the product(s) they purchased. Many follow up emails also have a link to direct the consumer back to the company's main website. Below are tips to help you gain the most out of post purchase follow ups.

Send 3-5 days after the customer receives the product
Thank the customer for their purchase
Ask them to leave a review of the product
Provide a link to leave the review
Add related products to the email
Post Purchase Examples
Skylynx, a transportation service from Vancouver B.C. to Whistler B.C., sent a follow up email after I had traveled with them. It first thanked me for using their service, and asked me to leave a review of my experience. They didn't provide any specific link, but they did provide examples of websites I could use to leave a review. It was sent about two hours after I had traveled with them, so they could receive immediate feedback on the experience.

This email was sent shortly after I received a new pair of reflective sunglasses. The company wanted to make sure that I was satisfied with the product, and provided the appropriate contact information for sending questions/complaints. Later in the email they asked for a review and provided the medium of which they would like it written. It was a short but sweet email to help make sure that I was happy with the product.

Educational Content:
These emails offers additional value for your customers while also increasing the feeling of commitment and care to the customer. It expresses your interested about their business and life and aren't just using them to make some quick cash. The beauty of educational content is that it doesn't need to follow any rules. It can be anything that you would consider beneficial for your customers and help your customers gain the most they can out of your brand.

You can write articles about multiple use products, show tests on products, best practices, or write a funny write up of how your company started. Educational content can take many mediums including film and writing. Here are some tips and tricks to sending out educational content emails.

Send these emails on a regular basis, one or twice a month
Include information not obvious to the consumer
Providing value to a diverse group of customers
Include photos for products
Have others in the office create content for these emails
We send out our own educational content emails bi-weekly. We call it Taco Tuesday and it's filled with helpful marketing information. If you are interested in signing up, you can do so here. Below is an example of a Taco Tuesday we sent our a few weeks ago. We include blog posts, videos, and recipes to help add value to the emails we send. Below are two parts of an email that we sent out a few weeks ago.
If you are interested in getting our educational content, you can sign up here (insert hyperlink here).

Cross-Selling Emails:
Cross-selling emails can be a simple but effective way to persuade a customer to make additional purchases from your brand. By compiling previous purchases you can make useful recommendations for productions that complement or are compatible with their previous purchase. Below are tips to get the most out of your cross-selling emails:

Thank the customer for the previous purchase
Provide multiple additional items
Cross-sell similarly priced items
Include pictures
Add links to look at the products from the email
Make sure products are not drastically different in price
Cross-Selling Example:
This example below is from a shaving service that provides a monthly service to customers. This email sent is a reminder of what the customer was receiving, and provided additional products they could purchase. With this strategic model, a customer can add one, or multiple additional products to their cart. The more they purchase, the higher their investment in the brand becomes. This will lead to an increase in revenue for your company.
Wrapping Up:
Emails are one of the easiest ways to increase conversion and traffic to your website from customers already in your system. All six of these emails have provided new options for you to follow up with the customer and keep them coming back to your business. Many of these emails can be automated, which will help you save time and ensure these emails are sent exactly when you want them to be. You can gain our email templates here (insert hyperlink) to start sending emails to customers right away.