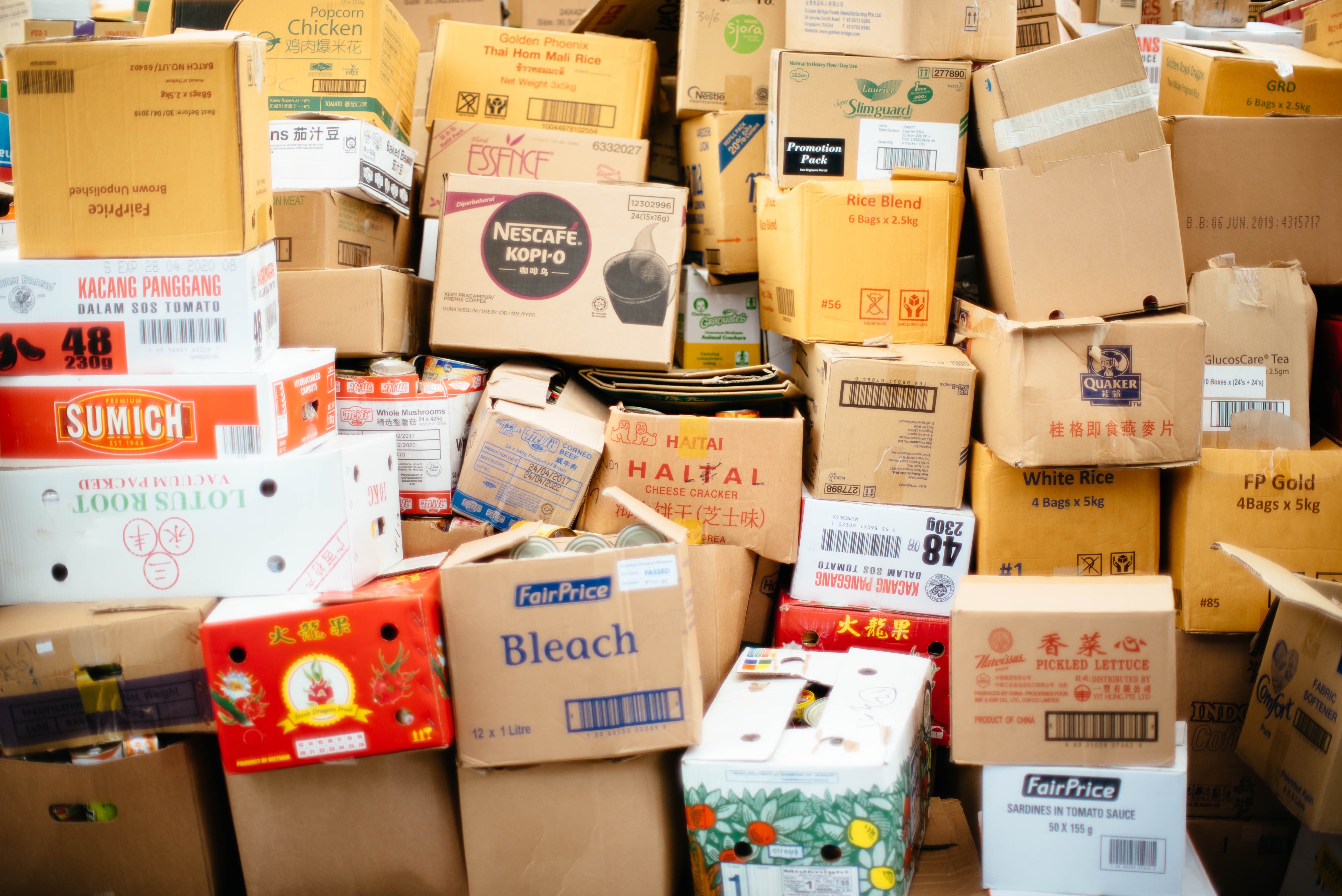 For the majority of your customer's experience, you are in control. You make the ads, the website, take photos, and perform many other tasks to help your products and website appeal to your consumers. But once an order is placed, your product is handed off to someone so it can complete its journey to the consumers. This journey could make or break the entire experience for the customer so it's important to have a good shipping strategy that helps create a good experience from start to finish.

How To Package Items
We all know that you have to package the item(s) before you send it to the customer. But there are some important factors to consider when picking packaging for your customers. The first thing you should consider is how heavy the type of packaging is. The heavier it is, the more expensive it will be. Lighter is better, but you don't want to compromise the protection of the product. Consider how fragile your products are, and what types of padding you will want in the package. Many companies will use bubble wrap or packing peanuts to help keep the impact on the items to a minimum. There are also more eco-friendly ways to package items, such as using newspaper or recyclable materials. These are a great option because it helps your bottom line and shows customers that you care about the environment. It's fine if this takes some time and different trials to make a final decision, it's important and shouldn't be rushed!

Types of Shipping
Listed below are different shipping options that you can consider using to send out your products. We will first cover a few general ways to ship, and then dive into shipping on Shopify, our favorite eCommerce platform.

Free Shipping
This is one popular option that businesses will use to help increase their number of customers. In the age of Amazon Prime many customers have come to expect this option which is absolutely something to consider. While this is consumer's favorite option you have to be aware of how free shipping will affect your profit. It is important you know that you will be taking on the cost of shipping when you include free shipping to your customers. Many businesses will either make a minimum order price for free shipping, or they will increase the price of products by a small amount to decrease the profit lost.

Real Time Shipping Rates
Many eCommerce websites now have different widgets or applications that can calculate the rate in real time for customers. Once the customer puts in their address, the program will consider how far the package needs to go, the speed at which the parcel is desired, and also the weight of the package. Using all three of these units the program will generate a price for the customer. They can adjust the price by picking slower/faster delivery and potentially choosing different items.
Many of these programs will also give the estimated delivery date for the customer. Because of this it will help them know when their package will arrive if it is needed by a certain date.

Flat Rate Shipping
Assigning one or two flat rates across your entire product offerings with a set price and delivery time. If you can't afford free shipping and don't have the time to setup real time shipping rates than this is the option for you. It's a great way to save time without hurting your profits too much.

Shipping on Shopify
As we know, a lot of ecommerce companies are hosted using Shopify. If you are unfamiliar with Shopify and would like to learn more, you can find out more here.

To set up shipping in Shopify, the first thing you need to do is log into your store, and then head down to settings. Within this tab, there is a specific link to click to bring you to shipping. The first thing you will fill out, is the "Shipping Origin." This is where your products will be sent from.

There are three different types of shipping styles you can choose from on Shopify.

Price Based Rates – These rates are based on the total amount of money spent in an order by customers. It will be a flat rate depending on how much the customer spends. Many times companies will offer free shipping if a certain total is hit. This will usually be between $25-$100 dollars for the order. Each site has a different preference. But this can sometimes encourage additional spending by your customers.
Weight Based Rates – Weight range rates are not as common, but it is still an important consideration when setting up shipping rates for your Shopify store. When setting this up, you set up weight ranges and this will have a flat rate for your customers. This is a good technique to use if many of your products are quite heavy.
Calculated Rates – The calculated rate is one of the easiest types of shipping to set up. When you click on this tab, you select what carrier and what type of shipping services you would like available for your customers. Then the carrier will create a calculated rate every time a customer checks out. This will be based on the weight of the package, where they want to send it, and what type of services they selected at checkout. Many businesses will choose this rate if they are fulfilling products by themselves.
There are also third party shipping apps that can be used in conjunction with your Shopify account if the built in features don't match your needs!

Final Considerations
We've covered a lot about shipping so far, but there are a few more considerations when setting up shipping for your ecommerce store. There are different duties and taxes that should be considered, especially if you are shipping internationally. Duty and taxes are usually paid for by the individual receiving the item, but there can also be fees directed towards the merchant as well. These fees will depend on the item, its origin, value, and other things. Consider what the fees will be before you open up new areas to ship to.

There are also restrictions both domestic and international you should be aware of. Certain products are not allowed to be sent to specific states or countries based on rules and regulations that are in place. When shipping to a country with these rules, a shipment could be stopped and held at customs. To avoid this, make sure to do adequate research on the shipping restrictions before you open up sales to new regions.

Wrapping Up
Shipping is one of the hardest parts of eCommerce to nail down. But once you strategize and give it some time, you will be able to find a system that works with you and your business. If you have any questions, please make sure to reach out to us.