30 years ago the internet was a passing fad, it has since grown into a critical component of everyday life. All this growth has changed how many of us market online and the skills we need to do so. A key player in this game is Google. The tools Google provides for businesses, such as Adwords and Analytics, are popular resources that almost every business is now using. This has inspired Google to create a set of certifications to help individuals get better at using these products, and to help use them more efficiently for their business.

Google Analytics
Google Analytics is a popular web analytics tool created by Google. It provides you with information on traffic to your website, how consumers interact with your website, purchasing information, and many more topics. If you are new to Google Analytics, Google has created the Google Analytics Academy to help you start using this program for your online business. This is also a great tool for anyone in the marketing field to become more familiar with this popular tool. The Google Analytics Academy is the resource you need to be using if you use Google Analytics for your website analytics. The academy provides 6 different certifications that you can complete, starting from the very basics and moving up to the more complicated ways to use the program. If you are looking for additional information on Google Analytics you can find it here and here.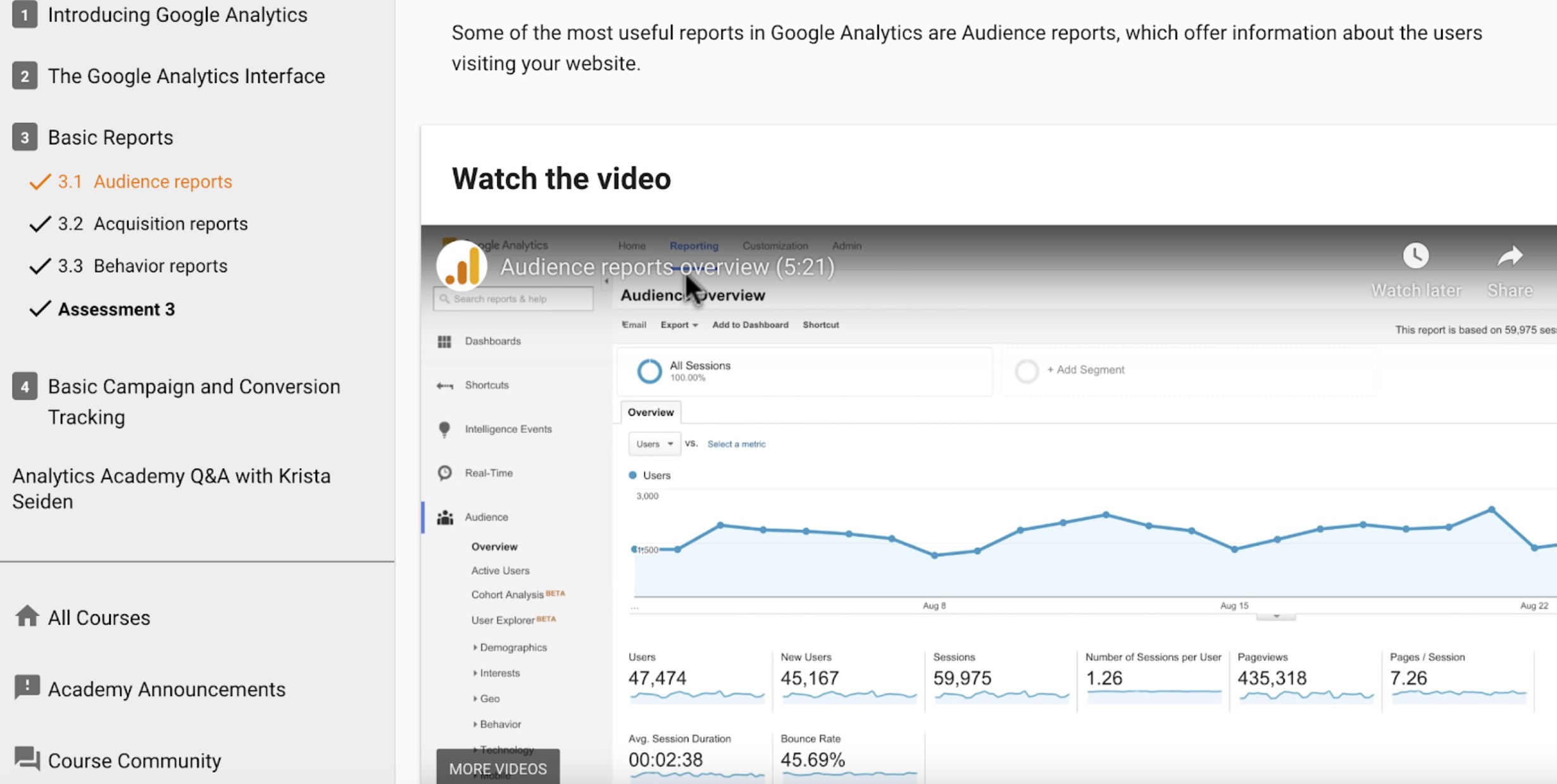 Google Ads
Google Ads is an online advertising program created by Google for the Google ad network. This includes the Google search engine, websites, and any mobile applications that Google has created. It allows companies to display short ads, product listings, videos, and other forms of advertising on the Google network. This network has a massive audience and could be very beneficial for your company. Like Google Analytics, there is a Google Ads Academy. There are multiple different lessons you can take to give you a better understanding of how to use the program and how it can benefit your business. Personally I think that the Google Ads Mobile, Search, and Display are the first few lessons that you should complete. You can find more info on Google Ads here.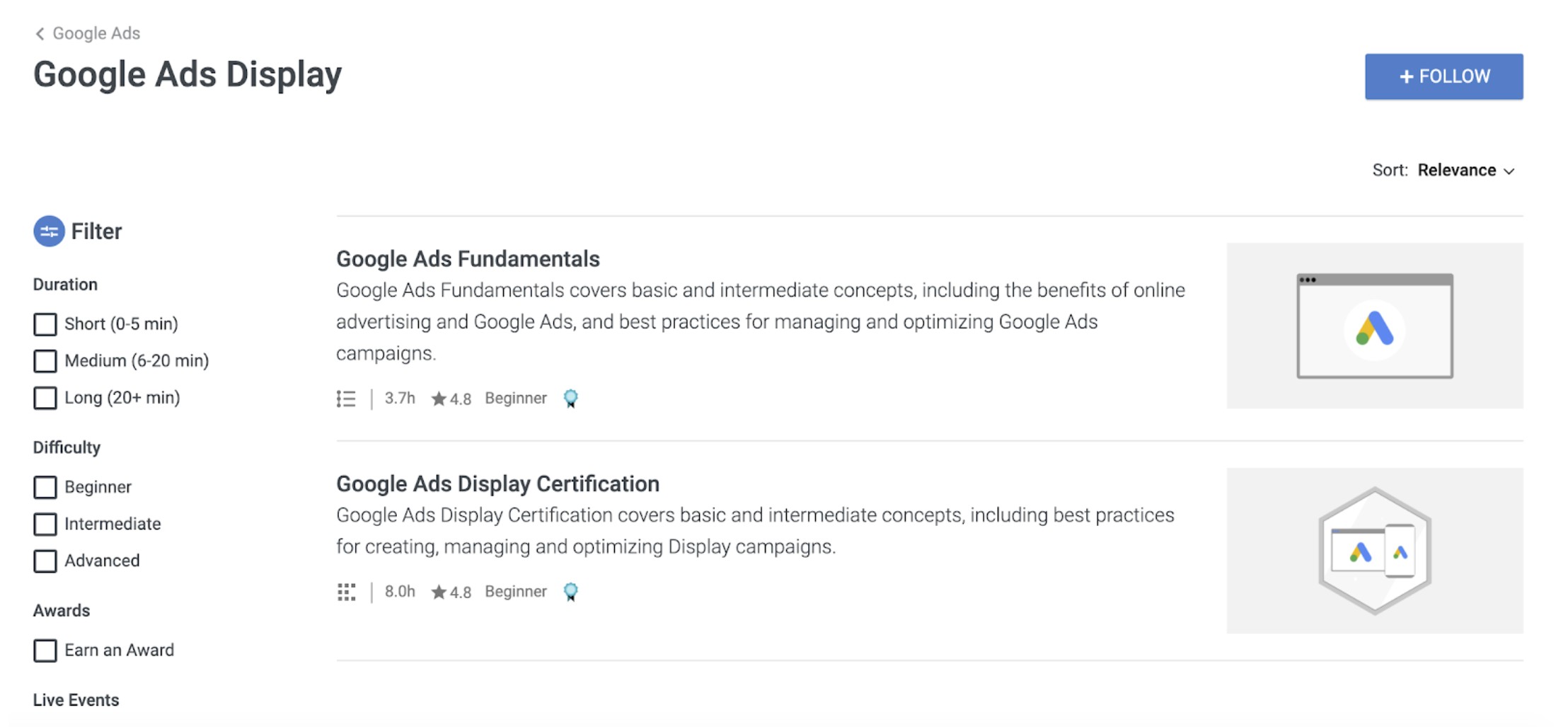 Other Programs
Google offers additional programs on top of the Google Ads and Analytics training. Google has another academy known as Google Digital Academy. This program offers a wide range of programs to help companies to stay ahead of changes. They provide this information in videos on Youtube and articles that can be accessed online. Google also has a physical Academy space in London, so if you live in England or are visiting, it would be worth stopping in for a class or two. Are you still looking to learn more? Google has made a mobile application called Primer. The main focus of primer is to provide you with quick, easy, and interactive ways to continue learning new marketing strategies. It provides lessons on the ever changing marketing world, and also provides refresher lessons on more basic, but essential topics. There are over 18 topics available on Primer. The best part about Primer is that you can take the lessons anywhere and at anytime, you can even use the application if you don't have service.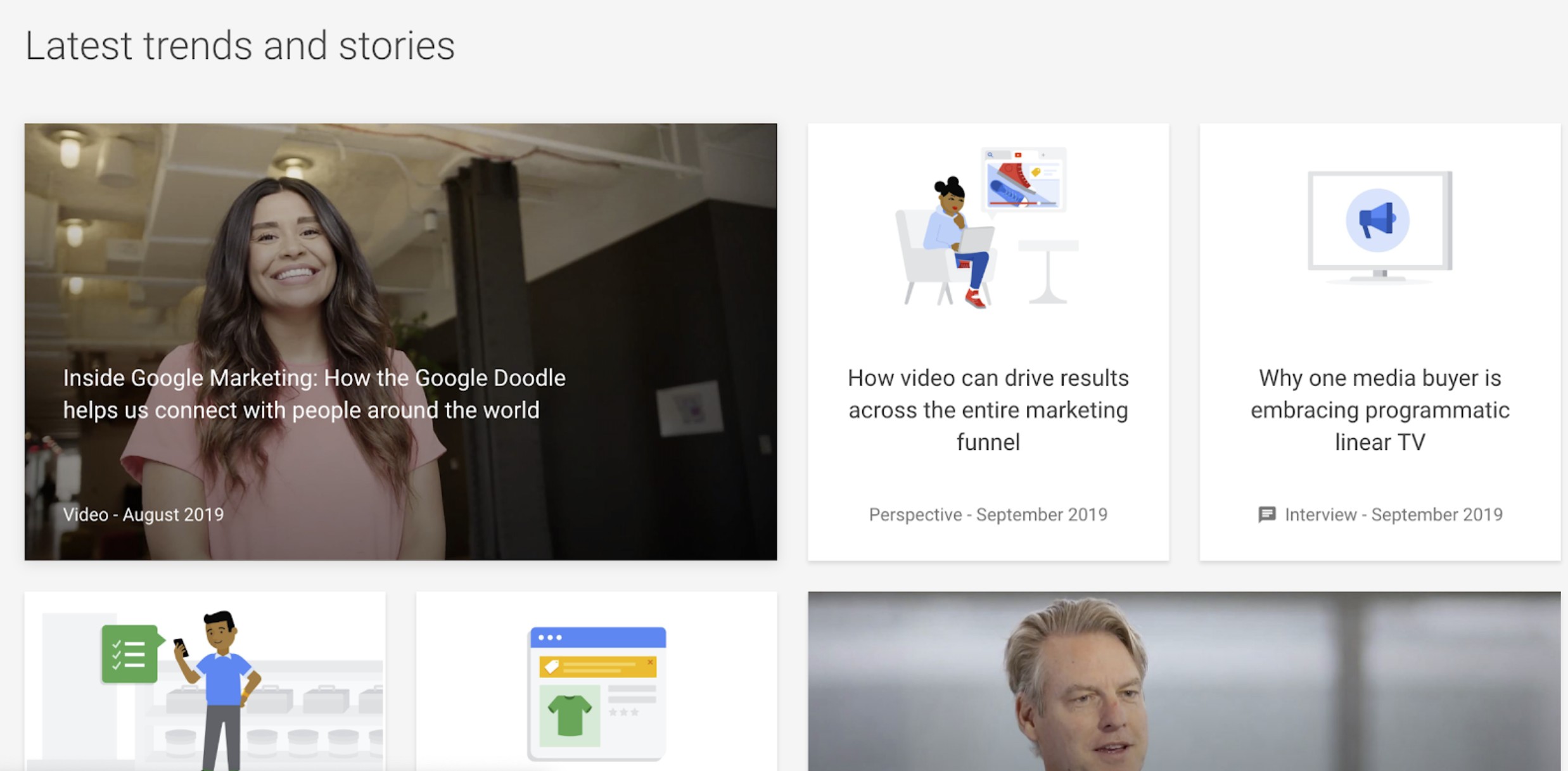 Wrapping Up
With the ever changing world of marketing, Google is going to have a significant impact on how you choose to run your online business. Google has multiple tools that can help take your business to the next level. Luckily they have made these products free, and the training and resources associated with them as well. If you have any questions about Google's products and how to use them, please don't hesitate to reach out to our team.