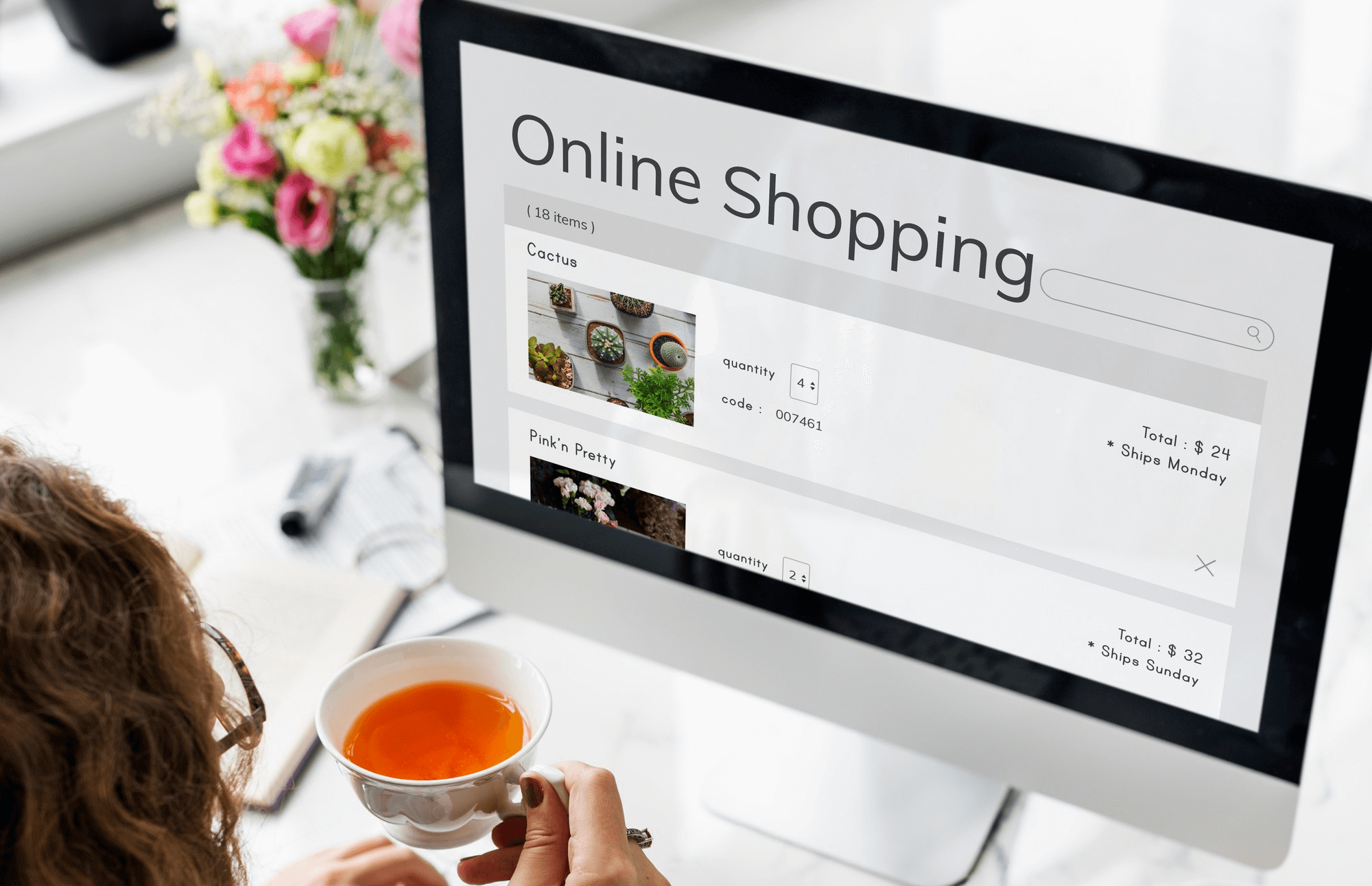 Today, many e-commerce businesses are investing heavily in online advertising, search engine optimization (SEO), and social media marketing to bring in new customers. And while customer acquisition is an important aspect to any E-commerce business, it shouldn't be where you focus all your efforts and resources. Retaining customers who have previously purchased from you is an equally important piece of the puzzle (and costs you less in the long-term!).
While nurturing existing customers to make repeat purchases may seem daunting at first, including a customer retention plan in your marketing strategy can directly affect your business's profitability, growth, and long-term success. In this post, we'll explore why customer retention is so important for e-commerce businesses and ways you can improve your strategy.
Personalization
Importance of personalization in e-commerce marketing
The concept of personalization has become increasingly important in the world of e-commerce as it can help businesses create a more relevant and engaging shopping experience. Personalized content and messages are more likely to capture the attention of customers and keep them engaged with your brand. This can lead to increased click-through rates, conversion rates, and overall engagement with your brand. Businesses that don't focus on offering a personalized experience to their customers risk falling behind their competitors in a crowded market.
Techniques for personalizing customer experiences
The use of customer data and insights is critical to delivering a personalized experience to each customer. This can involve using data from their behaviors on your website, their purchase history, or demographics to create personalized product recommendations, offers, and promotions. Personalization can also be applied to their touchpoints with your company, such as email campaigns, social media advertising, and content marketing by tailoring to the interests and preferences of those individual customers.
Examples of successful personalization strategies
Let's take a look at media streaming giant, Netflix, and how they use personalization to keep their customers informed and engaged. Netflix uses each customer's data to recommend personalized content based on their viewing history, ratings, and browsing behavior. They also use this data in their personalized email marketing messages. This works to encourage customers to return to their account and watch new content. Were you ever pleasantly surprised at what Netflix recommended for you?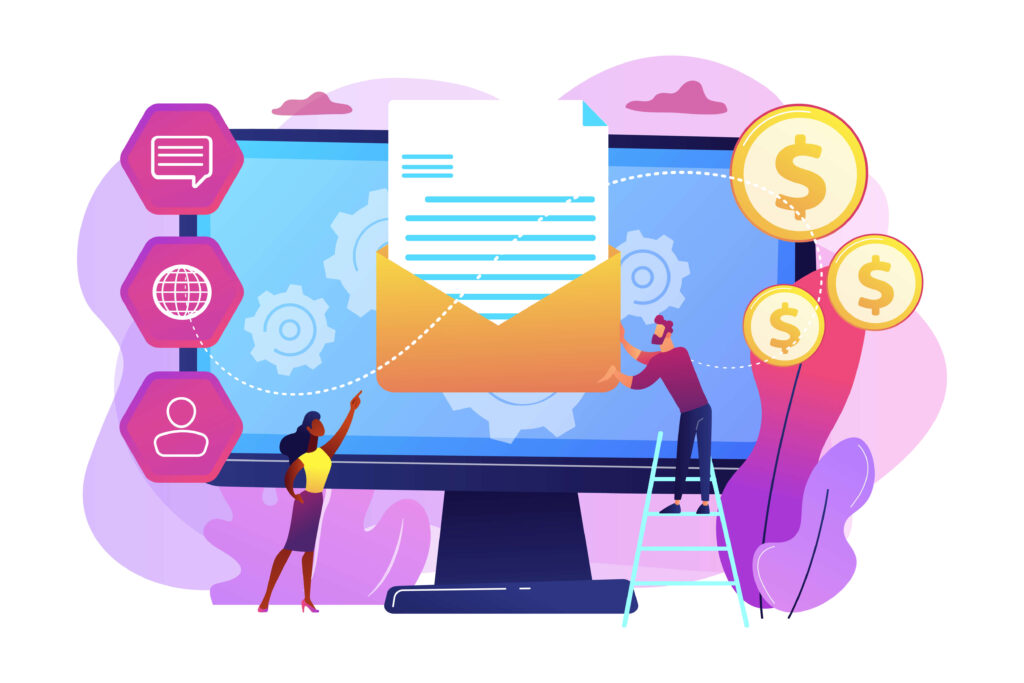 Email Marketing
Overview of email marketing for e-commerce businesses
Email marketing as a tool to retain your customer base has become an invaluable component to marketing strategy. Emails can be used to bring awareness to upcoming sales, product launches, even social causes that companies partner with. Regularly scheduled emails are a great form of direct digital marketing that keep your company and products in the minds of your customers. Expertly crafted emails help drive traffic to your storefront or blog, your social media accounts, or affiliate businesses.
Best practices for email marketing
Effective email marketing campaigns can help retain and grow your client base, drive traffic to your storefront or socials, and more. Here are some best practice tips to help you optimize your email campaigns:
crafting snappy subject lines
personalization within the email body
compelling and concise copy
relevant, eye-catching and bold graphics
including easy-to-find links to all your socials

a clear and no-tricks unsubscribe link

(it's illegal not to include one!)
Examples of successful email marketing campaigns
When we think about successful email marketing campaigns, Amazon Prime Day comes to mind on top of the list. So what made this yearly event so successful, and how did email marketing make it happen?
Every year, this one-day shopping event generates billions for Amazon (and the sellers that use it!). Amazon's email campaigns in the lead-up to Prime Day often employ time-sensitive headlines, spotlights on big-ticket items, and use language that highlights the scarce nature of the event itself – it's a once-a-year bonanza, after all. By making sure each email's subject line is short and sweet, with snappy language and direct links to must-have products, Amazon's Prime Day email marketing strategy makes the sale as anticipated as a national holiday.
Loyalty Programs
Overview of loyalty programs
So, what is a loyalty program? Though these differ from business to business, loyalty programs are sponsored by the brand or other affiliated companies to provide discounts, products, or cash rewards to "loyal" customers who reach marked thresholds or other milestones for repeat business. The more you spend, the better the reward!
Benefits of loyalty programs for e-commerce businesses
Loyalty programs and incentives are a great way to encourage customer retention and help to increase traffic to online storefronts and socials, which in turn increases traffic and results in a growth in new prospective customer views. By offering instant discounts upon sign-up to a loyalty program, giving free products or discount codes on a client's listed birthday, or advertising coupons for successful referral sign-ups, e-commerce businesses have seen tons of success with the combination of email marketing and loyalty programs.
Examples of successful loyalty programs
There are few loyalty programs as successful and with as much cachet as the Sephora Beauty Insider program. With a no-headache signup page detailing all the ins-and-outs of the program clearly, already giving new signees a sense of clarity and trust, the program offers fantastic benefits to its users. Each dollar spent equates to one point earned, with higher-tier users having the benefit of multiple points-per-dollar-spent. Points can be exchanged for a wide variety of luxurious products, beauty events and parties, even affording its users the chance to exchange their points for charitable contributions. This seemingly limitless benefits package attached to their points system makes the Sephora Beauty Insider a smashing success.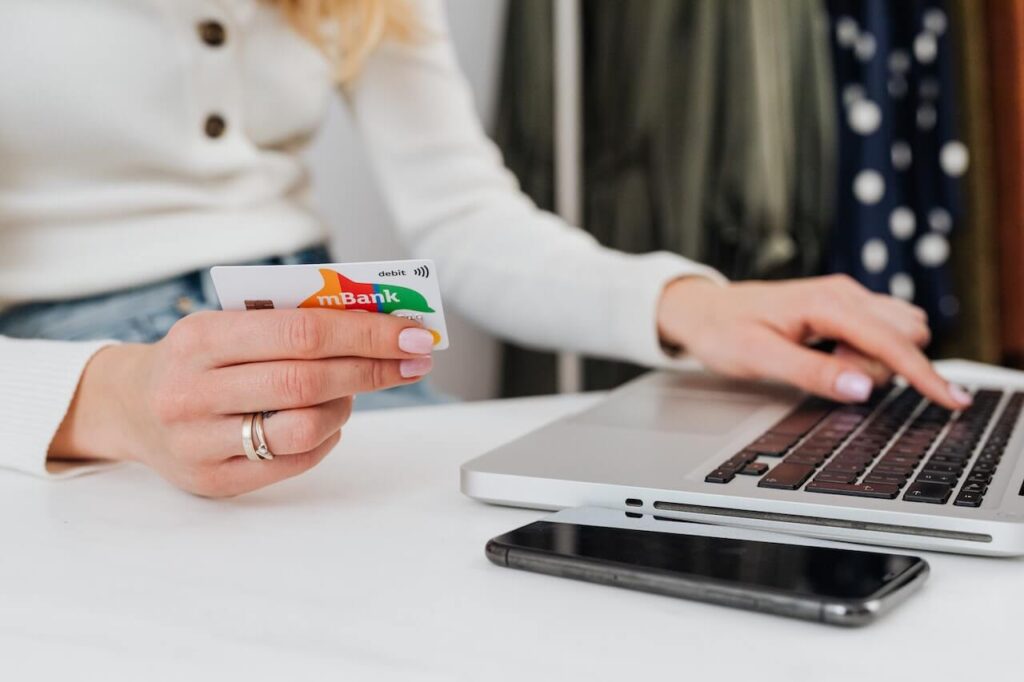 Social Media Marketing
Importance of social media for customer retention
Social media, and social media marketing, has exploded exponentially in the last few years and it's here to stay. Optimizing your business' social media strategy and marketing plan is essential to not only retain your customers but also grow your audience. Studying the traffic to your social media via analytics can determine traffic patterns, help refine your engagement strategy, inspire your marketing team to experiment with branding and messaging, and more. But where do you start?
Best practices for social media marketing for e-commerce businesses
The nature of trends and social conversations is fleeting and fast, and your content strategy needs to keep up. Being on top of your social media marketing, engagement analytics, and that of your competitors, is a great place to start. The mechanics of engagement and traffic happen behind the scenes, but what do you need to do on the outside? Here are some key points to remember:
Establishing and maintaining your brand's voice
Create and maintain an optimized posting schedule
Automate your posts where possible
Reply to customer comments politely and quickly
Customers appreciate brands and companies that treat them like real people, and your social media content should reflect that. Tap into your target demographic and get the inside scoop on what works, and what doesn't.
Examples of successful social media campaigns
Back in the days of 2017, a young man named Carter Wilkerson jokingly tweeted the Wendy's account asking how many retweets he would need in order to receive free chicken nuggets for a whole year from the chain restaurant. Back then, brands were just beginning to get the hang of using social media to interact with their customers in a friendly, modern fashion: sarcasm, comebacks, memes, and challenges were the new wave, and Wendy's took this 17-year-old's joke seriously.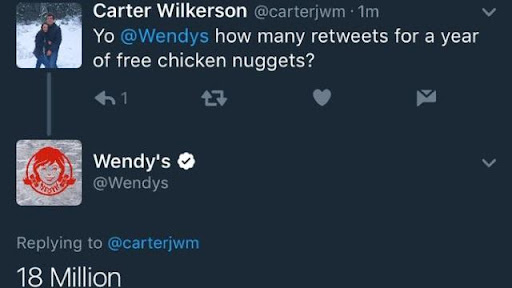 Well, maybe not seriously.
What ensued was a meteoric rise to viral fame for both Carter and Wendy's, this tweet exchange earning the teen a spot on Ellen, and a permanent seat at pop culture's table. As you can imagine, Wendy's profits skyrocketed and they did pretty great that year, too.
Final Thoughts
In closing, customer retention is key to the long-term success of your e-commerce business. By implementing the strategies outlined in this guide, you can build strong relationships with your customers and keep them coming back for more. Remember to always put your customers first, personalize your marketing efforts, and continuously analyze your data to improve your strategies.
---
If you're looking to take your e-commerce marketing to the next level, Uptown Cow can help. Schedule a consultation and let's discuss how we can support your business growth.