After deciding their E-Commerce system was too cumbersome and difficult to manage, Untapped started working with Uptown Cow in late 2018 to simplify their workflow and increase online sales.
Platform Migration
E-commerce design
Analytics Management
Advanced Customer Rules
Email Marketing
Custom Map for Retail Locator
Born and raised in New England, preaching the gospel of maple syrup has been a passion of Ted King's for years as a globe trotting professional cyclist. Knowing that maple syrup is one pure ingredient, and soon after learning that maple syrup is an incredibly wholesome, enriching ingredient, it didn't take long before it was fueling his rides. Teaming up with Andrew and the Cochran cousins, Ted King now brings maple syrup to the masses!
Order Confirmation Redesign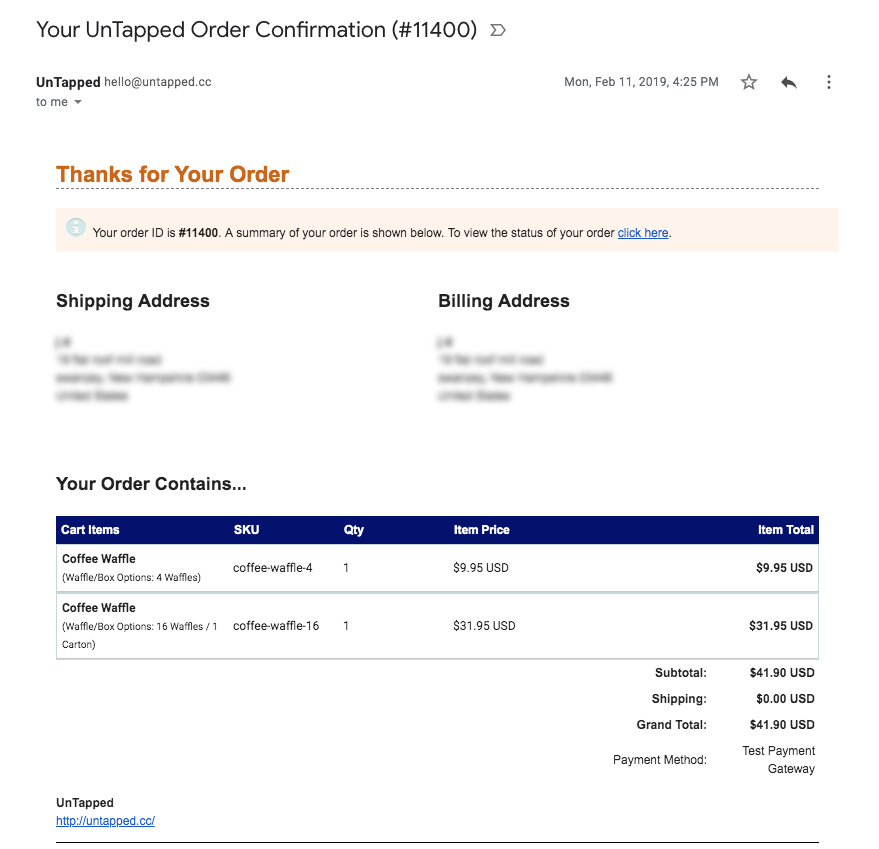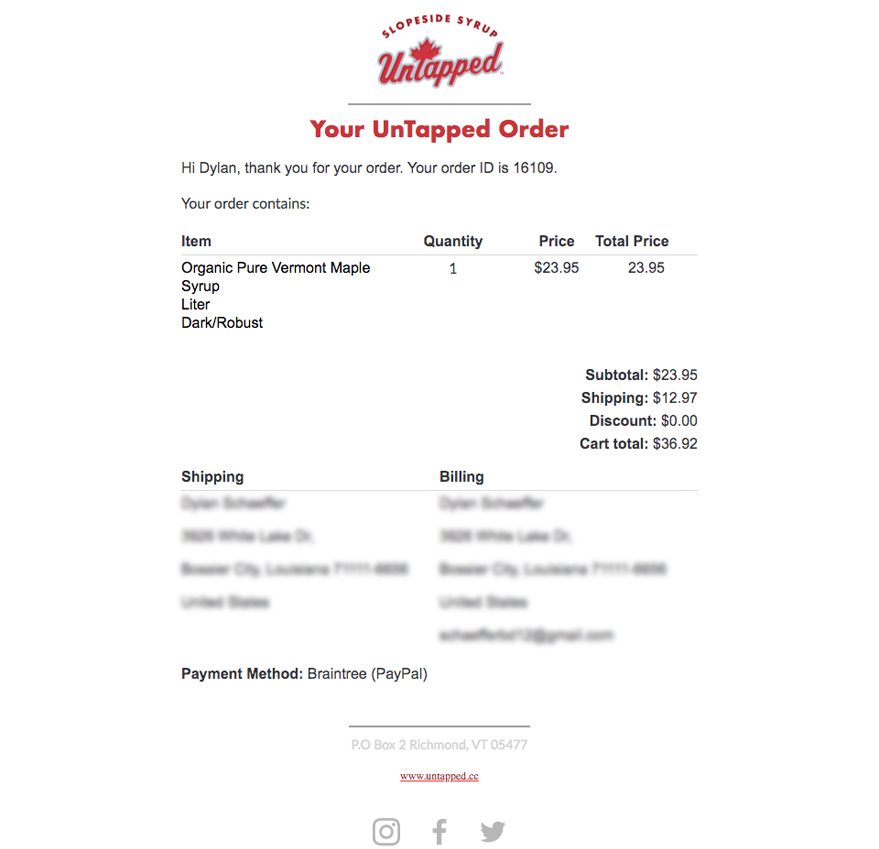 Untapped was bogged down by a cumbersome and outdated wordpress site that wasn't supporting the company's growth. Untapped was also frustrated with low brand awareness and conversion rates.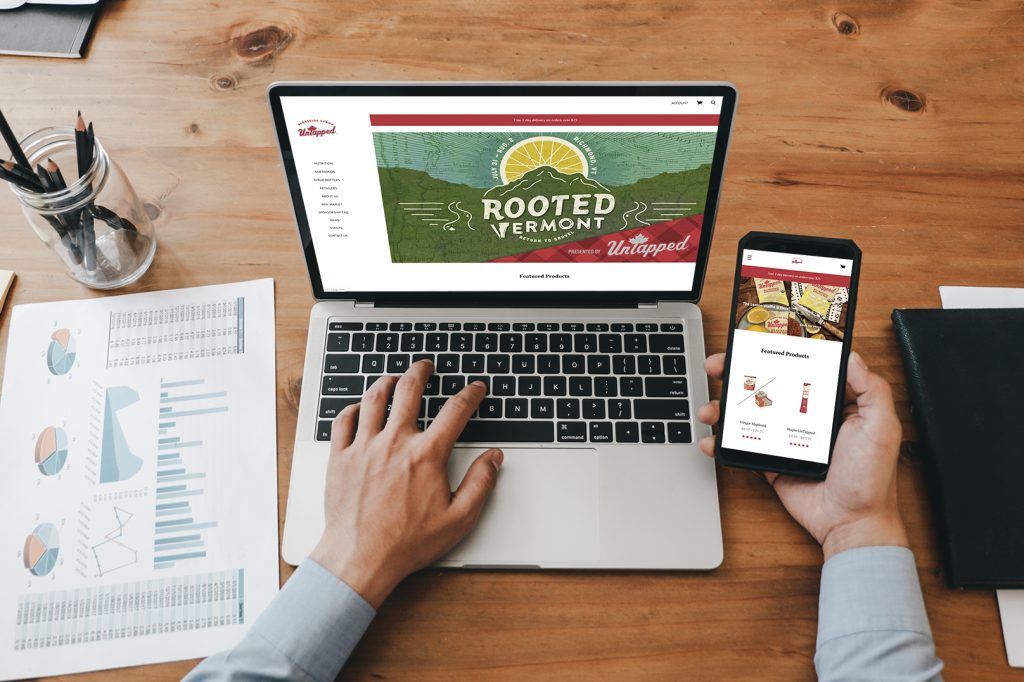 We have been working with Uptown Cow for 2 years now. We have been very satisfied with the service and quality of work from Jacob and his team. Their accessibility and willingness to find alternative solutions to our web-based problems have been great.

-Tim Putnam, UnTapped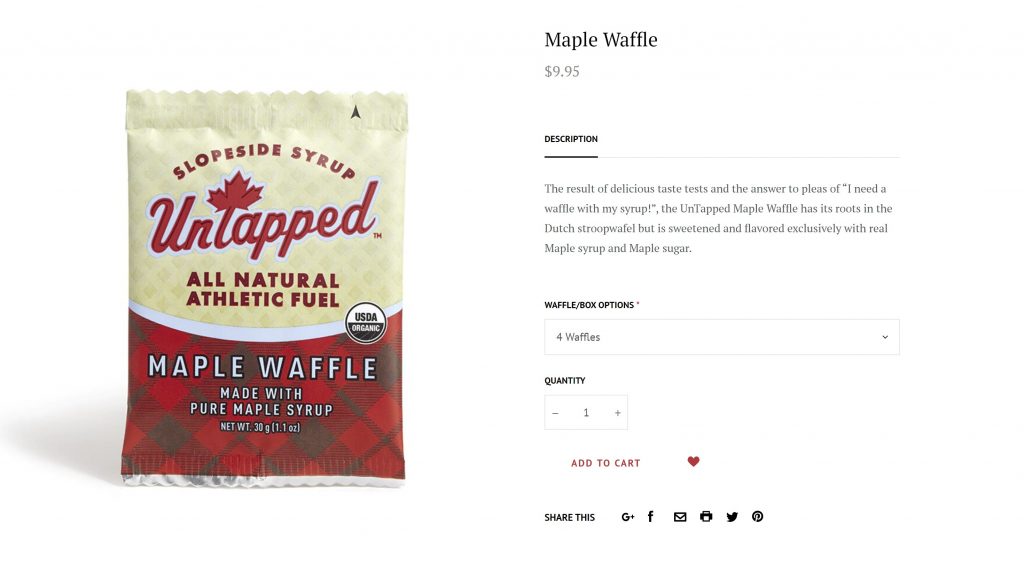 Untapped brought our team on to migrate their outdated WordPress website to a stylish & easy to use platform that complemented their growth. After the migration we setup several systems to increase brand awareness & conversions. We worked closely with the team to build out an ecommerce website that can support retail & wholesale accounts with coordinating shipping rules. The team also wanted to revamp their email campaigns so we got to work on abandoned cart & welcome email campaigns that continue to convert their audience. We even built custom transactional emails to implement instead of the boring templates from the platform. This shows the customer a sense of consistency when experiencing the brand.
After working with UnTapped on a new website, setting up automated emails, new marketing techniques, we started to see their goals accomplished.
Automated Email accounts for 11% of 2020 revenue
2/21/20 - 4/21/20 vs previous year​
Schedule a call or shoot us a message