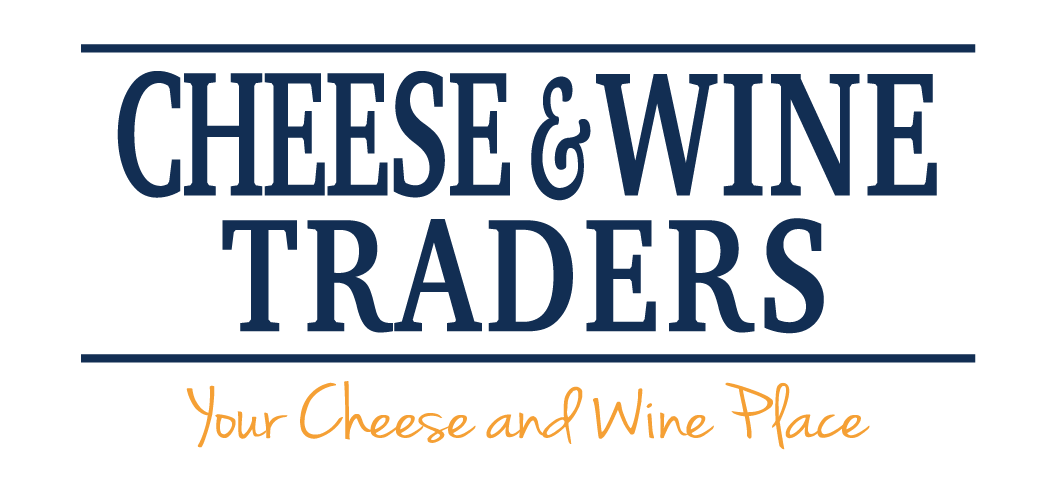 Looking to increase online sales and revitalize their website, we worked with Cheese and Wine Traders to recreate their ecommerce and brand experience. Cheese and Wine Traders has been a client of ours since 2015.
Brand Redesign & Management
E-commerce design
Logo Design
Product Development
Advertising Management
Advanced Shipping Rules
Email Marketing
Graphic Design
Cheese and Wine Traders, originally founded in 1989. Has been a staple of fine food in the Burlington area for the past 30 years. Specializing in selling a wide variety of high quality cheese and wine, the business was slow to develop a website because they didn't see it as vital to their business model. In 2015 the store was acquired by a new owner who quickly brought in Uptown Cow to fix an aging website and to develop an e-commerce experience more fitting of a 21st century business.
We we're tasked with developing the brand from the ground up. That meant finding colors that matched the vision for the new brand & designing a creative logo to help Cheese and Wine Traders stand out.
To support a business model relying more on online gift basket sales we rebuilt how Cheese and Wine Traders' customers experience the business. Cheese and Wine Traders wanted a website that was as appealing and well put together as the gift baskets they sell. They needed a site that was clean and easy to navigate for first time customers, as well as a site that could grow with their business.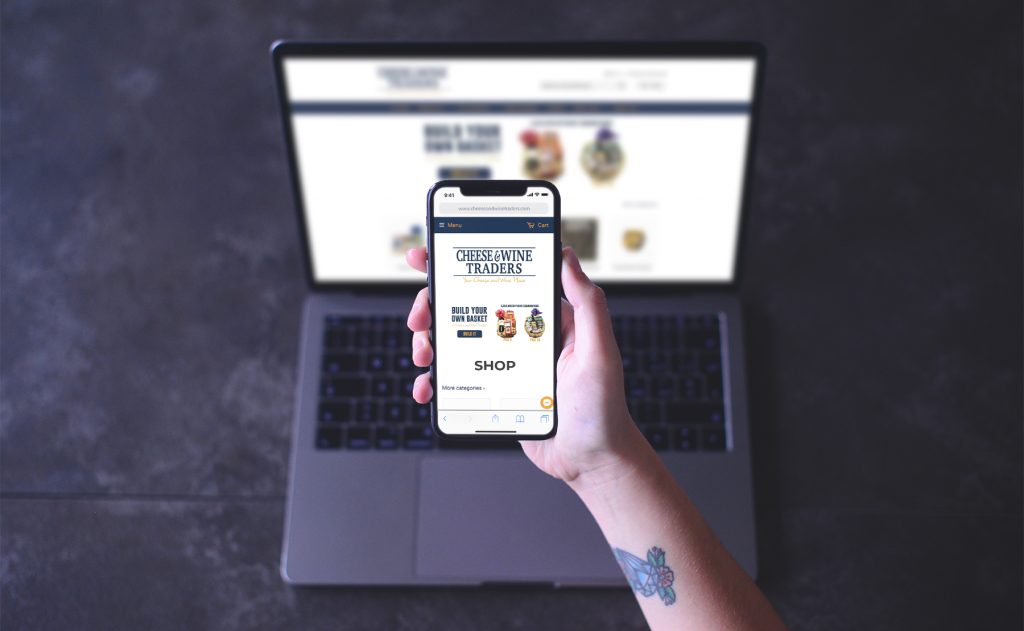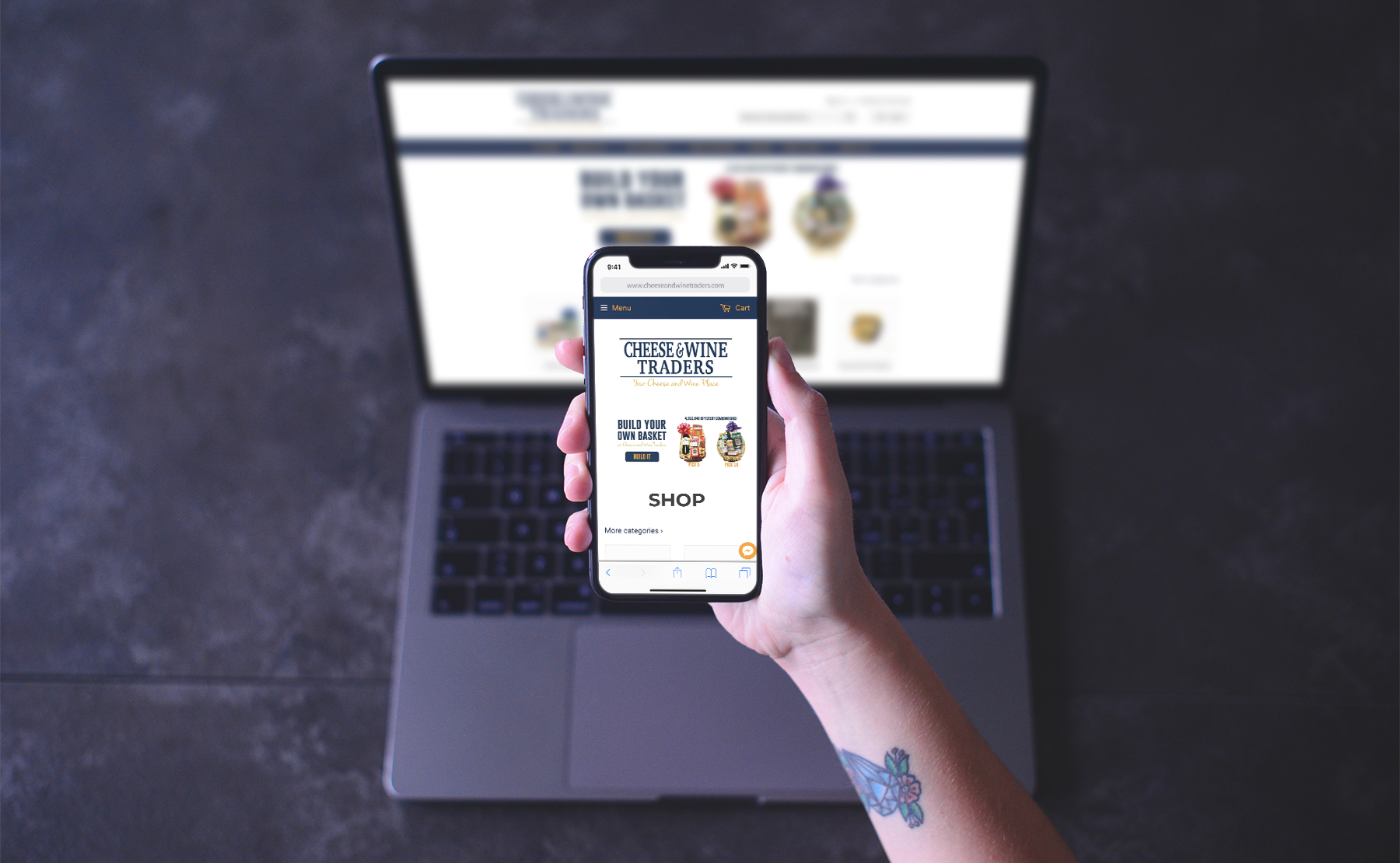 From graphic design to e-commerce sales development (and much more), Uptown Cow does it all! We've been a client for 3.5 years and the dedication, creativity and superior client service that Jacob provides continues to wow us. If you want to take your business to the next level Uptown Cow is the agency for you!

-Nick Savasta, Owner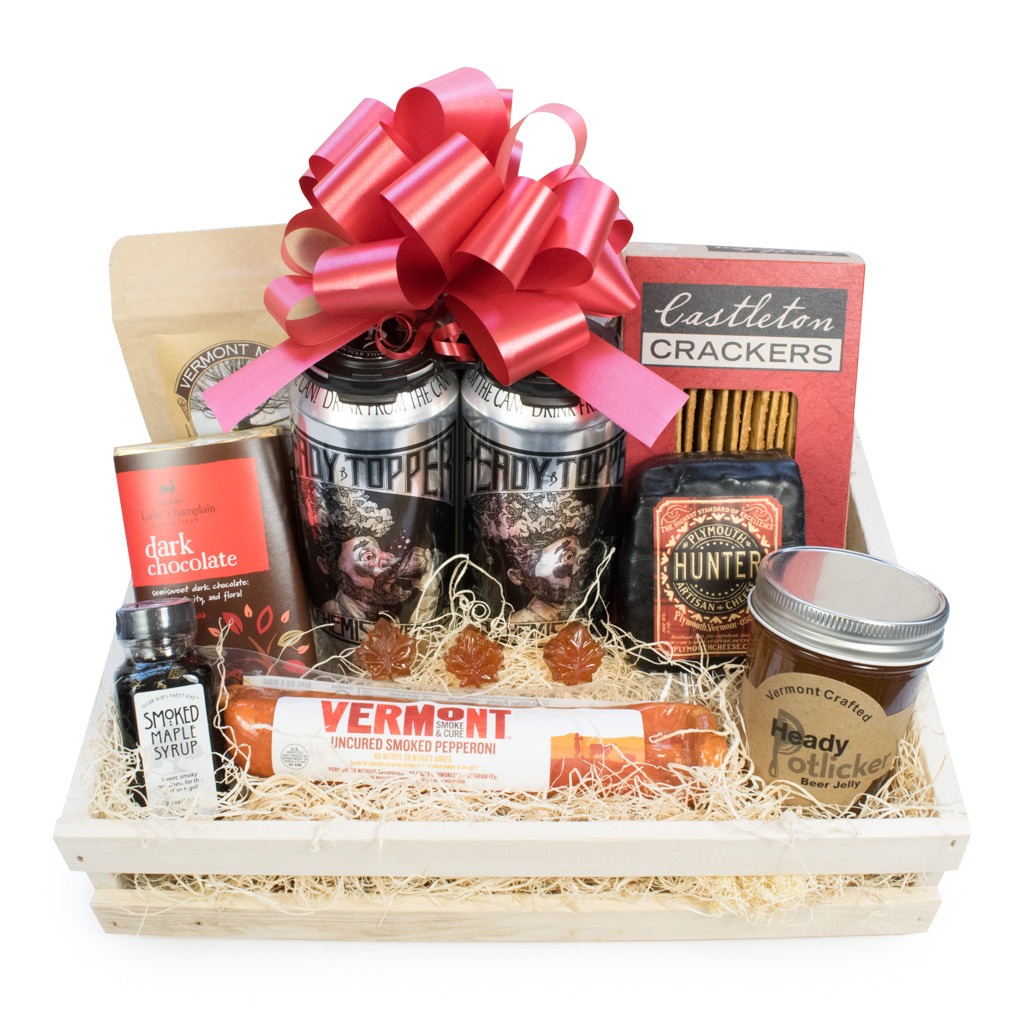 Working with Cheese and Wine Traders we created an online store that is functional for their business, easy to make changes to, and will adapt to their businesses needs.
What we worked on:
- Shopify Theme Customizations
- Advanced Product Rules
- Product SEO & Research
- Custom Functions
- Advanced Shipping Rules
- Integrated Email Client
After working with Cheese and Wine Traders on a new website, new brand identity, new advertising techniques, Cheese and Wine Traders started to see their goals accomplished.
175% Amazon Sales Increase
79% Increase in online store sessions
Schedule a call or shoot us a message